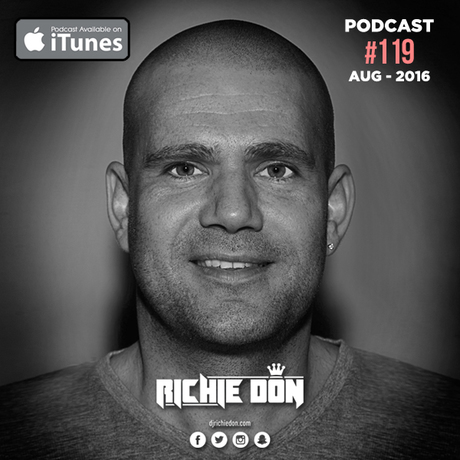 DJ Richie Don – House, Future Bass, Top 5 Club Bangers + Bassbox Podcast #119 – August 2016.
Fresh for August - it's nothing but new music! Digging deep all month to showcase the best in new music.
** WATCH this Podcast via Facebook Live, on my DJ Page; Search: DJ Richie Don.
NEW CD OUT NOW: Definition of Drum & Bass - Limited Edition:
Visit - https://www.djrichiedon.com.
Podcast August #119 Intro
You're The One - Dr Vades
Sex - Gregor Salto ft Cheat Codes + Kris Kross Amsterdam
Crazy In Love - Dots Per Inch ft Beyonce + Jay-Z
So Sick - Dean-E-G ft Ne-Yo
U Sure Do - DJ Bluey ft Soulest
Freak Like Me - Armand Van Helden Remix ft Lee Walker vs DJ Deeon
I Can't Get Home - Smile Davis
Light It Up - Calvo ft Boubya
Freed From Desire - Mayfair Mafia ft Gala
You And I - DJ Cruz
All This - Jay Pryor
Nothing Like This - Chris Lake Remix - Blonde & Craig David
Dominos - Galantis Remix ft Peter Bjorn + John
Surrounded By Bass - Scott Forshaw ft Hollaphonic
White Noise - The Stickmen ft Disclosure + MNEK
Shy - Aston Shuffle ft The Magician ft Brayton Bowman
When The Bassline Drops - Dean EG Remix ft Craig David + Big Narstie
Top 5 Club Bangers:
Ghetto Superstar - The Sneekers
Is This Love - Bob Marley ft LVNDSCAPE + Bolier
Riding Hippos - Original Mix ft Matt Moore & FLeTCH
House Work - Jax Jones ft Mike Dunn + MNEK
Here With Me - Lobster Boy Remix ft Redlight ft Tay
Future Hits:
Skwod - Nadia Rose
Dani California - Dom Dias Remix ft Red Hot Chili Peppers
Gold - J Farell Remix ft Kiiara
Open The Bass Box:
Keep Pushin' - Kidd Spin ft Tujamo + Inaya Day
Off On It - The Beat Corporation
My Boo - R-You vs Tom Budin Hoohah Bootleg ft Ghost Town DJs
The Basslick - Fabian Dubz
Shutdown - FooR Remix ft Skepta
Feed 'Em To The Lions Remix ft Solo 45 + Various Artists
Got an Iphone, Ipod or Ipad? Download the 'Podcast' app - search 'DJ Richie Don' and subscribe to receive future episodes automatically for free.
WATCH THE FACEBOOK LIVE SHOW – EVERY SUNDAY 9pm – Search DJ Richie Don
> NEW FM RADIO SHOW – Funky SX 103.7fm - Thursdays 19.00 – 21.00 <